The Olympic Legacy
MV Olympic Legacy
The largest ever vessel to berth at Immingham Oil Terminal.
On Sunday afternoon, 21st September 2003 the "Olympic Legacy", a VLCC arrived at Immingham Oil Terminal.
The vessel was smoothly and safely moored at Berth 1, with 130,000 tonnes of Bonny Crude Oil from Nigeria. The vessel was partly laden with a draft of 11.80 metres - having discharged 137,000 tonnes at Dunkerque for Total's Normandy Refinery.
The "Olympic Legacy" discharged its cargo in 28 hours and sailed on the high tide at 0230 hours on the morning of Tuesday 23rd September - bound for the Persian Gulf to load another cargo of Crude Oil.
Some vital statistics of the vessel :-
Built 1996
Owner The Onassis Group
Double Hull
26 Crew - Greek Officers and Engineers with Honduran crew
Length overall 332m / Beam 58m / Max Speed 15.25 knots / Draught 22m
No. of tanks 15
Cargo Capacity 339,688 tonnes or 2,136,000 barrels
Photos by Herbert Ballard and by kind permission of ABP Pilot, Andy Penney and Associated Petroleum Terminals Limited.
A beam to be proud of

A long climb for the pilot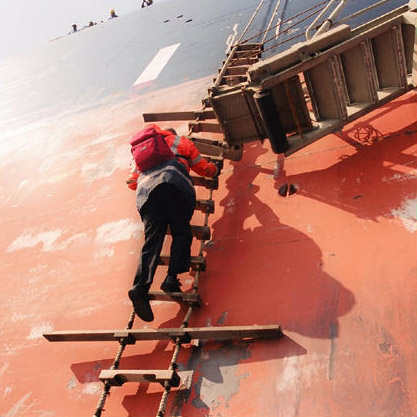 A view from the bridge approaching close to Spurn Point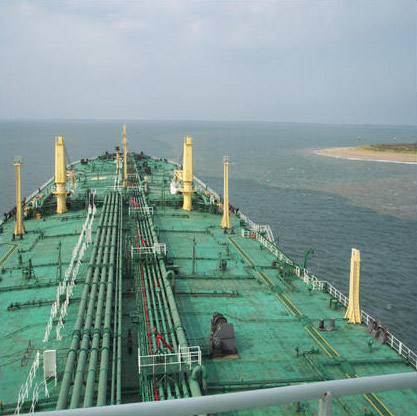 Rounding Spurn Point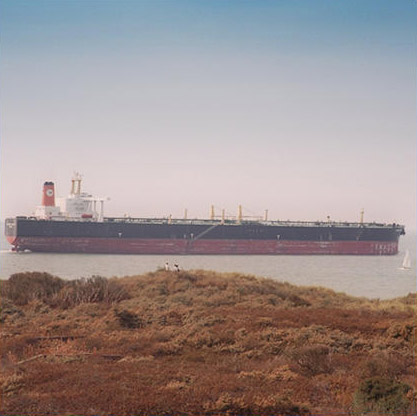 Taking tugs at Sunk Spit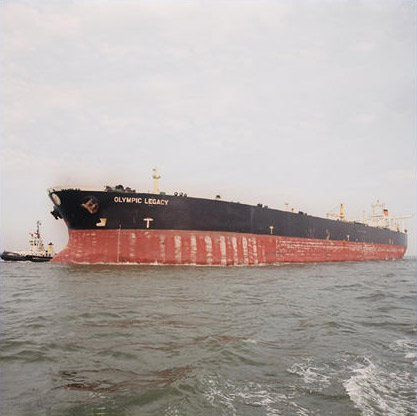 Large ship dwarfed as she passes outwards to sea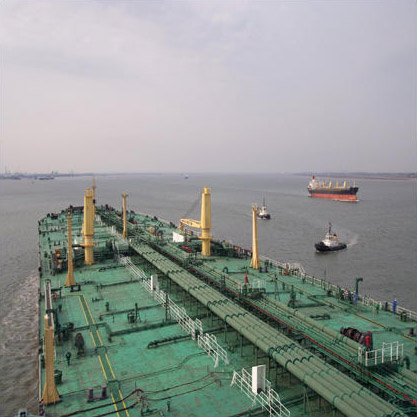 Tugs make ready to push the vessel to the Immingham Oil Terminal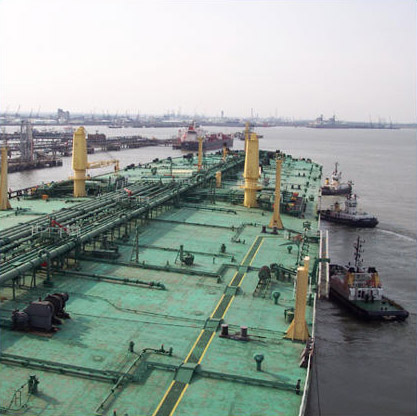 The Pilots and Master make last minute preparations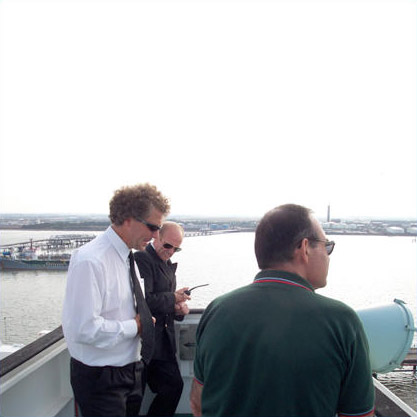 The giant approaches its berth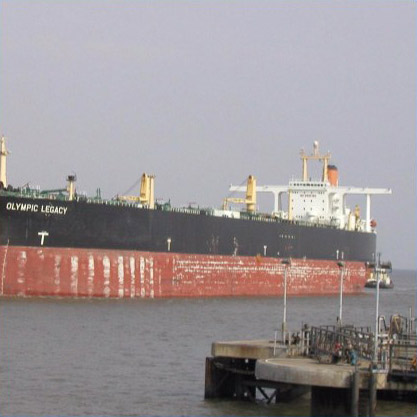 Making fast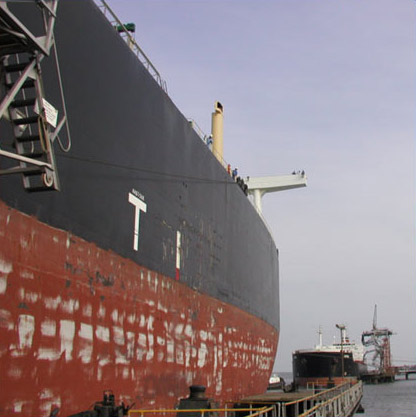 Dusk washes over the foredeck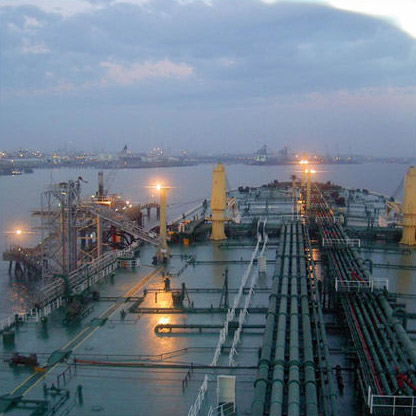 Dawn breaks over the bow